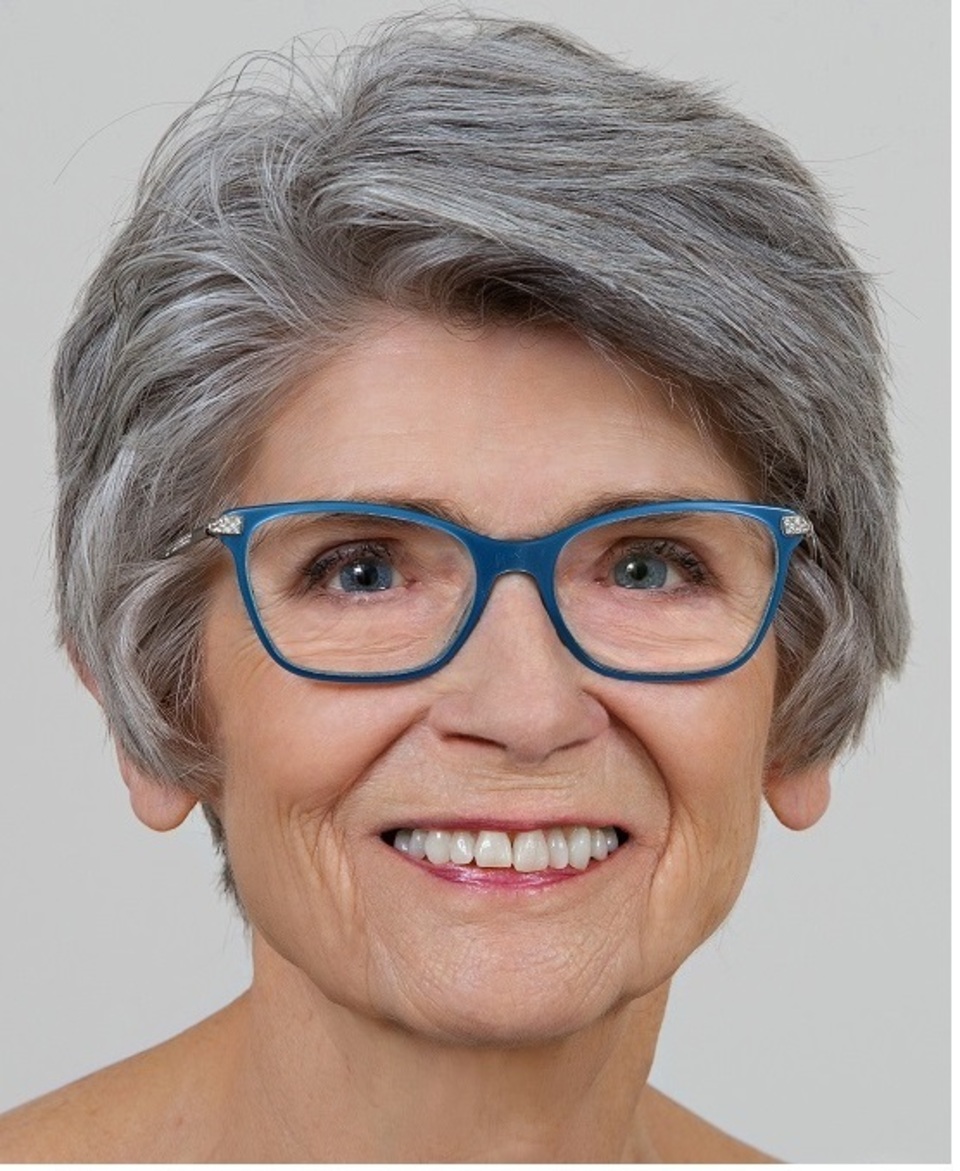 Reflections
By Bonnie Hutchinson

Frolicking or fretting?
 
I'm still grateful for our long warm blue-sky autumn this year–maybe the nicest fall I can remember.
Even so, as I looked out the window at our first snow dump, I felt my annual heart-sink. Yep, it's here to stay. It's officially winter.
The heart-sink was followed by my annual mutter to myself about how an attitude adjustment toward winter would be useful. I know people whose favourite season is winter. Maybe you're one of them. Skiing, skating, sledding. Enjoying brisk walks in crisp cold air. Invigorating.
"So much you can do that's fun," said a winter-loving friend.
I have a flashback.
I'm somewhere in my 30s, in the busy years of work and children and community things, always more things to do than hours in which to do them…
We've had a fresh dump of snow. It's early evening, dark outside. I'm fretting about getting the driveway cleared so I can park and the sidewalks cleared so they are safe for walking.
In the back yard, my elementary school-age son and his friend are frolicking in the snow. I can hear them laughing. I look out the back door window. In the porch light, I see them rolling around in the snow for the sheer joy of it. They're throwing snowballs at each other and laughing.
Their approach to snow is a lot more fun than mine!
***
More flashbacks. Winter driving on country roads.
How soon will the snowplows be out? Will the plows get through before I have to drive? Will the treads on my snow tires be good enough? Can I make it to the highway?
And what about the highway? Have the plows and sanding trucks made it through yet? I send mental thanks to the drivers, who go out as soon as possible after the snow stops, starting work at 3 a.m. to try to get at least the main highways and roads cleared and sanded before morning.
Glad I don't have their job. Glad they do their job.
Another flashback: I'm sliding off an icy road into the ditch in the days before mobile phones. If it's the highway, someone will drive by soon. In the country, maybe not so soon.
Back to the present. I'm standing here in a warm home, looking out the window and remembering, so obviously, someone showed up on every one of the several occasions when I slid into a ditch somewhere.
As I see traffic snarl-ups and fender benders after the first snow, I'm grateful that I've stopped driving. In an urban centre, it's possible to do everything I want to do without having a car. Lucky me.
***
I no longer have to think about winter driving. Now I think about winter walking.
Snow is okay for walking. Snow has traction. My winter boots are high so even if deep snow slows me down, it's not scary. But ice? Ice is scary. The treads on my snow boots are great with snow, but not helpful on ice.
I wonder if every person in my age group worries about slipping on ice and breaking a bone. Then I try not to think about it. Better to think about treading carefully and being safe. Better to think about what I do want, rather than what I don't want.
Hard to remember, though, when I'm at that icy patch under some trees where snow melts and then freezes. There isn't an easy way to avoid that icy patch.
***
Yep, another winter is here to stay. After all these  years, I still have not learned to enjoy it. Given that winter is inevitable in Central Alberta, perhaps this is the winter when I take the opportunity for an attitude adjustment.
How about you? Do you relish winter? Dread it? Are you neutral?
***
I'd love to hear from you! If you have comments about this column or suggestions for future topics, send a note to Bonnie@BonnieHutchinson.com. I'll happily reply within one business day.